Background mode
Background mode enables your Android device to act as a DVR (digital video recorder). The DVR continuously records video and triggers notifications when motion is detected. To activate this feature, select one or more cameras that you want to use as the dedicated DVR and press the start button.
For better experience, please check that the device is connected to the Wi-Fi network and plugged to the power adapter.
For better battery usage:

(

Android 4.3+

devices only) Go to "App Settings" -> "Recording Settings" and

set the Encoder to use H.264 encoding

.

Configure the

camera to send H.264

video stream

.

Go to "App Settings" -> "Video" and

uncheck Draw Timestamp

option

. This will prevent video re-encoding.

If your camera has built-in motion detection capabilities,

disable in-app motion detection

for the camera in the Camera Settings.
To limit usage of the device storage:
Check that you have

set Recording Quota

in "Camera Settings" -> "Recording" for every camera. The oldest recordings will be deleted if the quota has been exceeded. By default, the quota is set to 250MB.
The app tries to maintain at least 500MB of free space on local storage while recording MP4 files.


Image 1. Camera settings
One or more icons can appear at the right corner of the camera row (see Image 1):
Storage space usage

. Shows the amount of storage space that is currently occupied by the camera recordings. Bottom bar shows camera quota usage. The icon is updated in real-time every couple of seconds when the background mode is activated. Pressing the icon shows recorded archives available for playback (see

Image 2

).

Recording icon

appears if the DVR feature is activated for this camera. Pressing the icon will enable/disable constant background recording. At least one recording destination should be selected for the camera in Camera Settings, i.e. recording to local storage, cloud or FTP.

Motion detection icon

appears if motion detection is activated for the camera. Pressing the icon will enable/disable background motion detection. On-camera or in-app motion detection should be selected in "Camera Settings" -> "Motion Detection".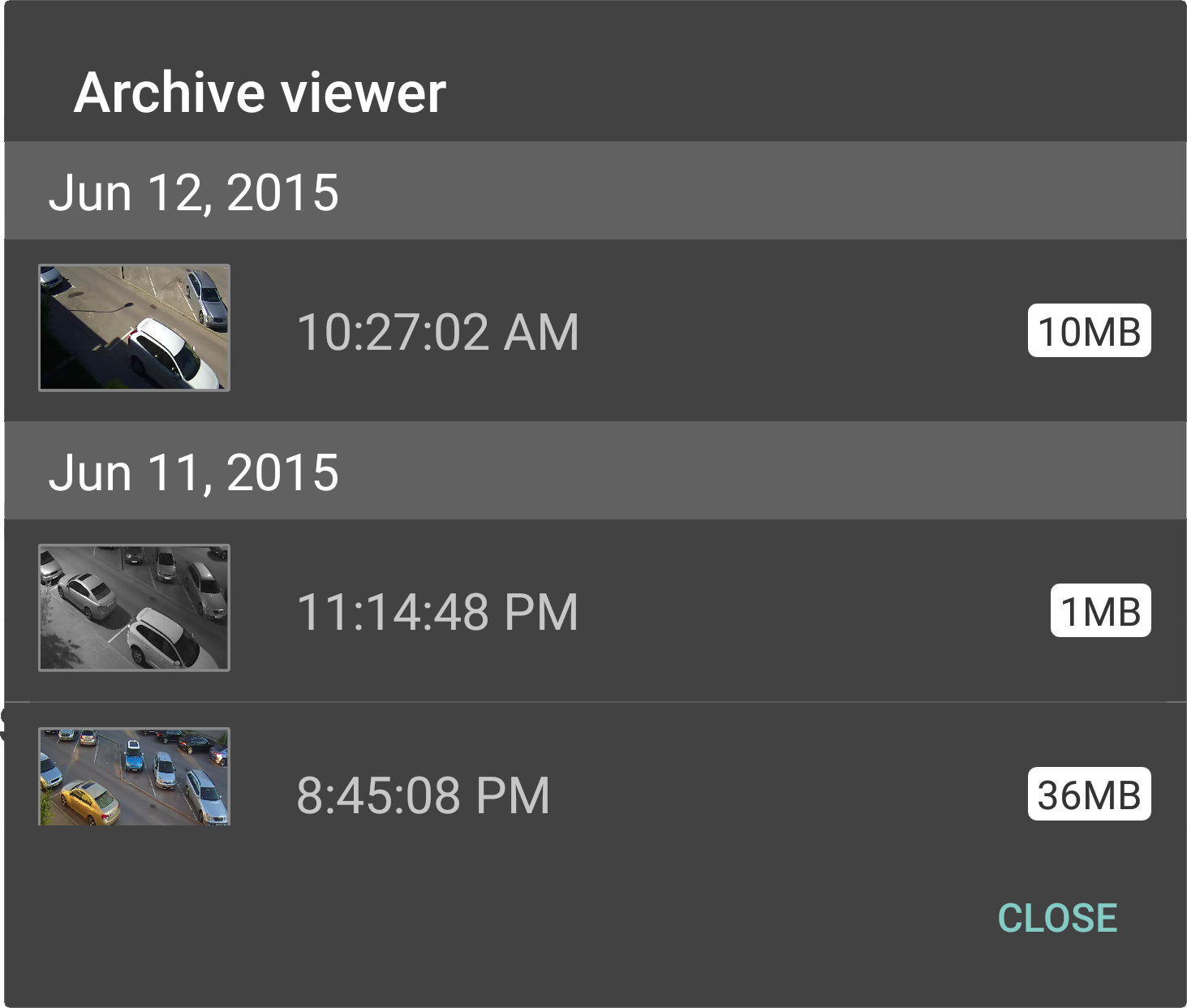 Image 2. Recorded archives shown when storage space usage icon pressed
TIP: To get background recording on motion detection only, uncheck recording and check motion detection in Background Mode window for the camera. Then in Manage Cameras select "Camera Settings" -> "Motion Detection" and enable "Record to SD card on motion". Cloud recording and FTP on motion should work as well.